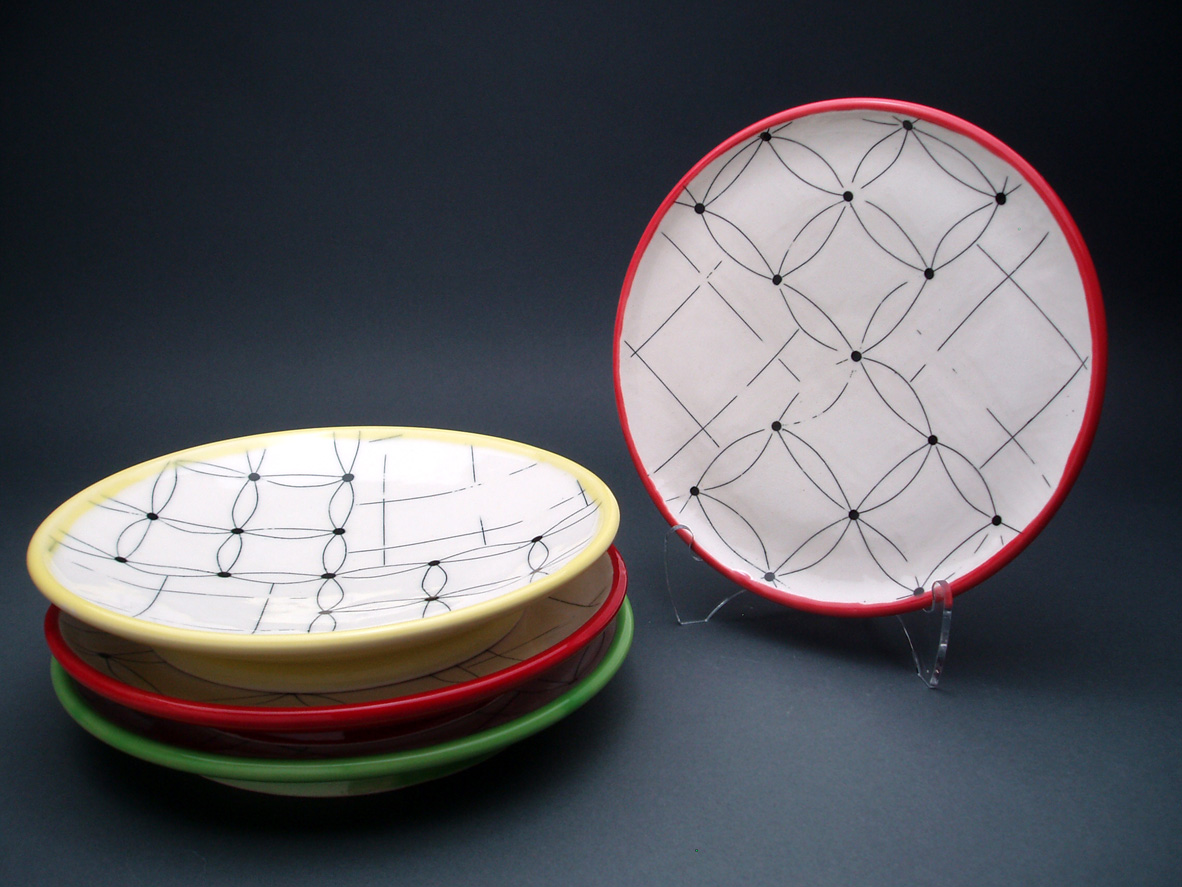 Krueger Pottery in Webster Groves, MO.
8153 Big Bend Blvd.
Webster Groves, MO 63119
314.963.0180
Krueger Pottery has a great selection of work with Flower Motifs as well as White Stoneware Pots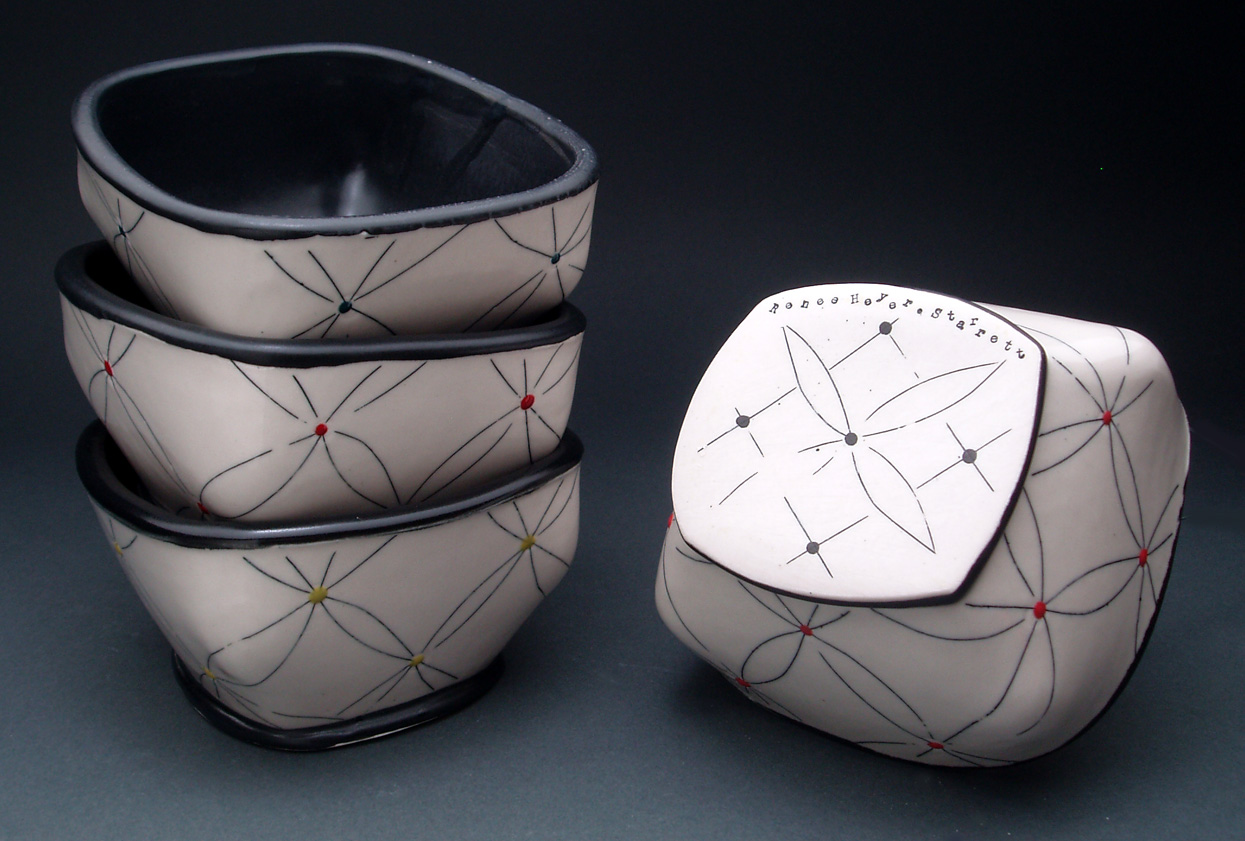 Laumeier Sculpture Park Museum Gift Shop
12580 Rott Road
St. Louis, MO 63127
314.821.1209 Ext. 25
At Laumeier you will find pots with Dots, Lines, and Flower Motifs.  
Members of Laumeier always receive a 10% discount in the Gift Shop!